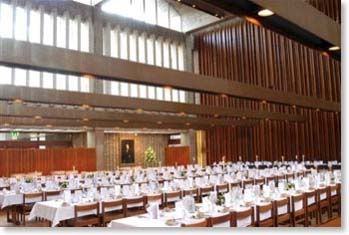 On 16th-18th August 2012, Waters & Stanton will sponsor the 2012 International EME Conference to be held in Churchill College Cambridge.
As the title suggests, it will focus on moonbounce communications, but also has applications for those interested in other forms of weak signal DX communications. For the period of the conference, a special remotely controlled moonbounce station will be in operation under the callsign of GB2EME. 4 x 17 element 2m Yagis will form the antenna array and those interested in moonbounce are urged to monitor and listen for the signals.
Icom will be in company with Waters & Stanton to offer a display of amateur radio equipment and InnovAntennas will be on hand to discuss their wide range of antennas.
There will be a £500 raffle prize that can be used against the purchase of Icom equipment from Waters & Stanton.
For full details, please go to www.eme2012.com.
On Wednesday 8th December we completed the installation of an EME antenna system comprising 4 x 6 element 144MHz LFA Yagis made by G0KSC. This was the original pre-production antenna system that G0KSC used for his EME tests when developing the VFA system. We are encouraged that we can regularly hear beacons over 500km to the east. We need to do more tests to establish the propagation for terrestrial contacts from here in Hockley. This is part of our program towards the sponsorship of the World EME Conference next August in Cambridge. Hopefully we will be able to begin EME tests once the necessary software and Linear Amplifier is installed. Currently we are running 50 Watts under the call G0PEP. Anybody wishing to check their path back here to Hockley should e-mail us for a test.
Waters & Stanton have been appointed as sponsors to The World EME Conference held annually at countries around the world. In August 2012 the conference will be held in Cambridge and full details will be published in due course. The EME group will have a stand at the 2011 RSGB Convention. We won't be at the 2011 Convention ourselves as the RSGB have banned us! Read our blog entry.