Customers can now sign up to the Shop At My Local initiative, which aims to promote local shops from the Hockley, Rayleigh & Rochford area.
There are many reasons to shop locally, here are just 5…
1) Receive exclusive vouchers & discounts
2) Save Petrol, save time
3) Sustain local traders
4) Support local jobs and wages
5) Benefits our local economy
You can sign up instore at W&S or online, then download your exclusive '5% OFF Voucher' to use in our Hockley shop, valid until the end of 2009.
We will also be selling environmentally friendly reusable Shop At My local bags, below, instore for just £1 each, so you can show your support for the campaign!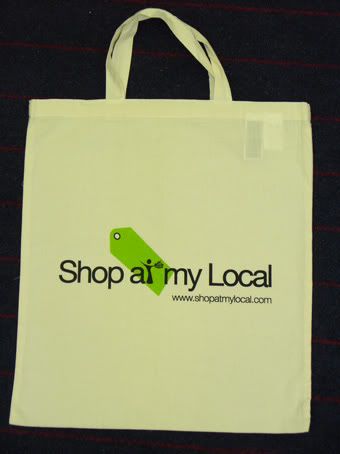 THINK LOCAL, SHOP LOCAL, BE LOCAL
This afternoon the Shop At My Local campaign was launched in Hockley outside Waters & Stanton PLC. Shop At My Local aims to encourage residents and businesses to buy locally and that will facilitate local supply chains in Hockley, Rochford, Rayleigh and surrounding areas. To see a picture of the launch click here
The campaign will work to ensure that the District's shopping areas meet their full potential by creating thriving community centres that offer a unique and enjoyable shopping and social experience. You can find out more information at their website http://www.shopatmylocal.com/shopper-home.asp