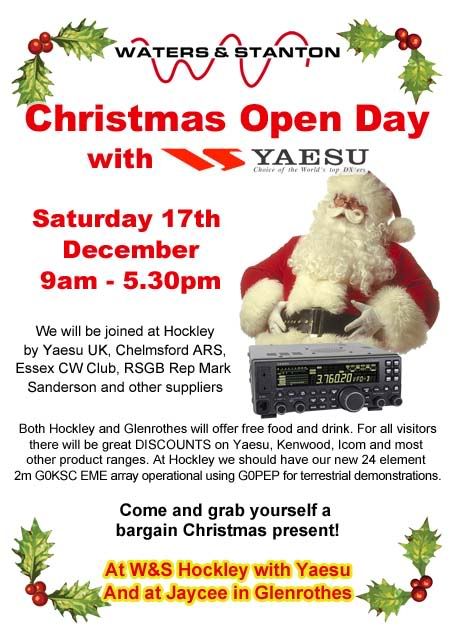 Make sure you don't miss out on the Waters & Stanton Christmas Sale. For the duration of January we are having a sale with some fantastic bargains on offer including;
Cushcraft MA-160V 160m Vertical Antenna £100 Off!
Optoelectronics M1 Frequency Counter £60 Off!
Heil GM-V Goldline Hand Mic £50 Off!
Kantronics KAM-98 Data Controller £250 Off!
These fanatastic offers and more are available here and keep checking as we will add more products!
The new September issue of PW is published today featuring our latest advert which includes details of Jaycee Electronics Open Day and special offers on several Yaesu transceivers & SGC equipment (just back in stock!).