We had our Christmas party last Wednesday 14th at the Chichester Hotel near Rawreth, and as always a great time was had by everyone.
This year we sadly lost Mike 'ZIPY' Wheaton a much loved member of our team, he was always the first to dress up for the annual party so we organised a silly hat competition in his memory, with John Southee our Despatch Manager claiming the prize, a bottle of champagne.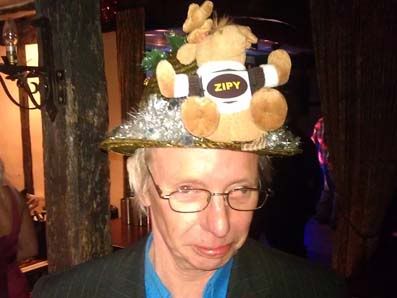 John Southee our Despatch Manager in his winning hat.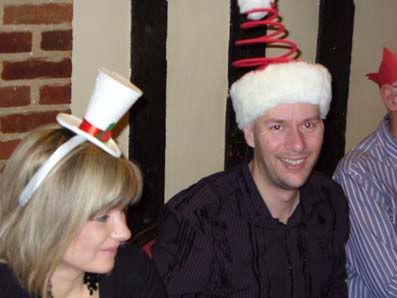 Sian (Admin) & Steve (IT Manager)
James (Service Admin) & Sarah (Admin)
Kevin, Chas & John (Despatch)
W&S Christmas parties also provide the chance for us to catch up with old colleagues like Robin and Fred with Derek (Service Engineer).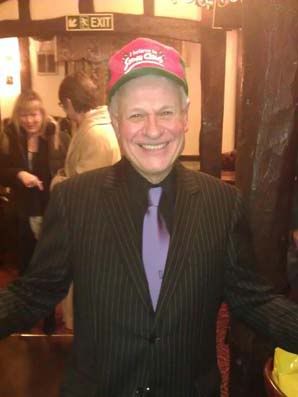 Jeff Stanton (Director).
You can see more pictures from our Christmas party on our facebook page here.
We had the W&S Christmas Party last Thursday 17th December, this year at the Freighthouse in Rochford. The meal was excellent, and everyone had a good time, as you can see from the photo's below, and when we left the venue we found it had snowed – how very festive!
Above: Mark Francis (Sales Director) & Sian (Accounts).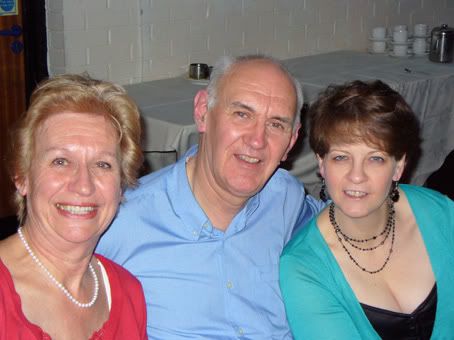 Above: Jeff Stanton's sister, Peter Waters & his wife Sue (right).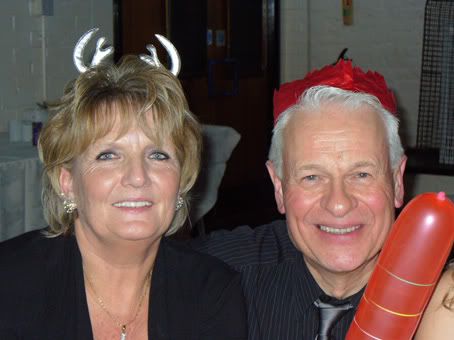 Above: Lynn & Jeff Stanton.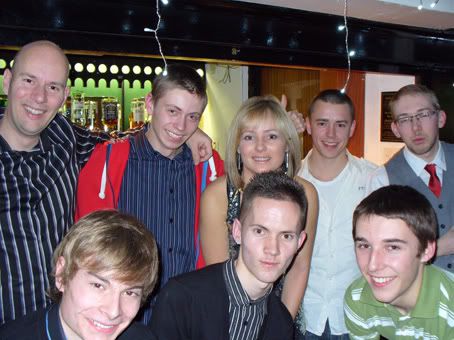 Above: Back row l-r Steve (IT), Kevin (despatch), Sian (accounts), Rob (shop), Jon (graphics). Front l-r Joe (shop), James (service) & Lewis (shop).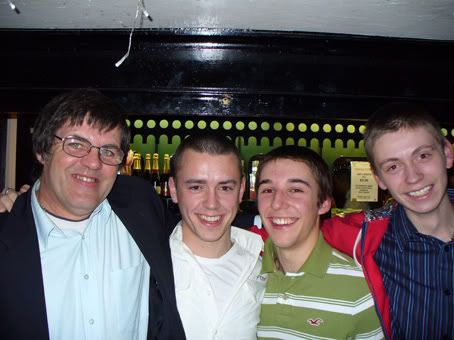 Above: l-r Chas (despatch), Rob (shop), Lewis (shop), Kevin (despatch)