Are You Ready for 6 Metres?
May 30th, 2012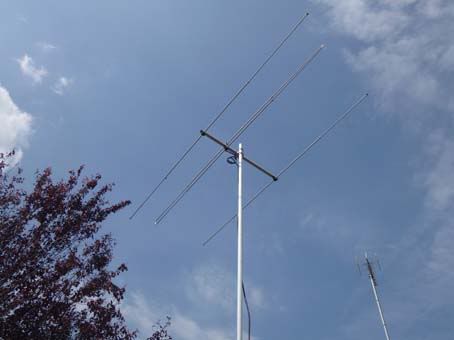 I decided that as May was almost out and the E-season upon us, that it was time to put up something for 6m. I chose one of the small Innnov 3 element OWL antennas and as the picture above, shows, it does not look too bad in the air. It's too early to report results, but I have had no problems in working into Eastern Europe from what is a poor location at the bottom of a hill. By complete contrast I had a cup of tea with Justin of Innov at his works a few days later and was shown what can only be described as a massive 6m array being built for export. The photo below shows a section of the main boom. Bear in mind this is just one antenna of a stack of six!


I am told we have good stocks of 6m antennas of NORMAL size for NORMAL people!
~ Peter Waters
Tags:
6m
,
innovantennas
This entry was posted on Wednesday, May 30th, 2012 at 3:05 pm and is filed under
Company
,
Products
. You can follow any responses to this entry through the
RSS 2.0
feed.You can skip to the end and leave a response. Pinging is currently not allowed.