More from Dayton…
May 25th, 2012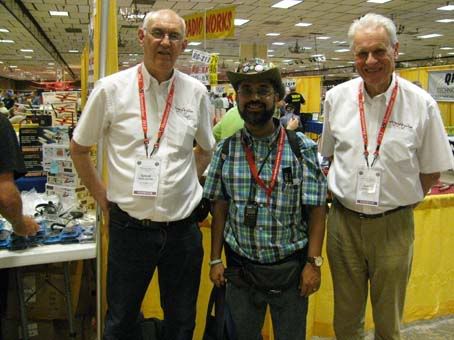 Rev. Jyoti P. Chakravartty VU3BGI
Pictured is our good friend and customer, VU3BGI. Jyoti is a regular visitor to the UK in his missionary work. But it was pure coincidence that we should see him at the Dayton Hamfest. He is on a study course in the USA, and broke off to visit the largest hamfest in the world.
Tags:
dayton
This entry was posted on Friday, May 25th, 2012 at 12:13 pm and is filed under
Company
,
News
,
Rally / Event
. You can follow any responses to this entry through the
RSS 2.0
feed.You can skip to the end and leave a response. Pinging is currently not allowed.