EME 2012 Callsign Will Be GB2EME
May 11th, 2012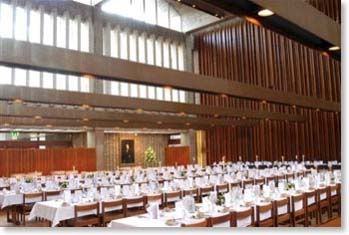 On 16th-18th August 2012, Waters & Stanton will sponsor the 2012 International EME Conference to be held in Churchill College Cambridge.
As the title suggests, it will focus on moonbounce communications, but also has applications for those interested in other forms of weak signal DX communications. For the period of the conference, a special remotely controlled moonbounce station will be in operation under the callsign of GB2EME. 4 x 17 element 2m Yagis will form the antenna array and those interested in moonbounce are urged to monitor and listen for the signals.
Icom will be in company with Waters & Stanton to offer a display of amateur radio equipment and InnovAntennas will be on hand to discuss their wide range of antennas.
There will be a £500 raffle prize that can be used against the purchase of Icom equipment from Waters & Stanton.
For full details, please go to www.eme2012.com.