W&S Open Day 2011 Report
June 8th, 2011
It was an early start on a Sunday morning for W&S staff to prepare for our 21st Annual Open Day. Outside there were stands to set up for refreshments and the always popular Service Department clearout.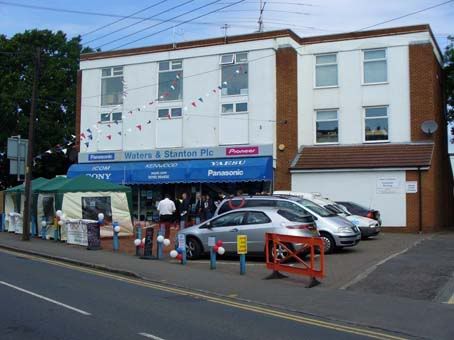 This year we had several lectures scheduled with guest speakers, below  are Ian Lockyer (left) and John Turner (right) from Icom making their D-Star Presentation.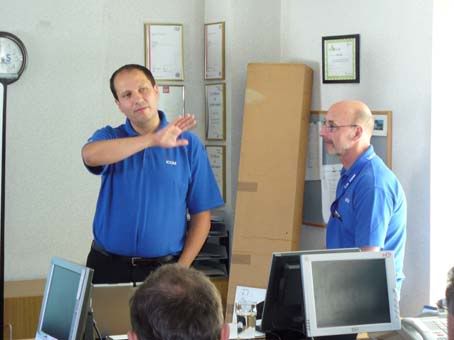 W&S sponsor the RSGB Region 12 Club of the Year Competition, and Jeff Stanton (right) was on hand to present Essex CW Club officers Stephen Cocks (centre) and Jonathan Mitchener (left) with their prizes.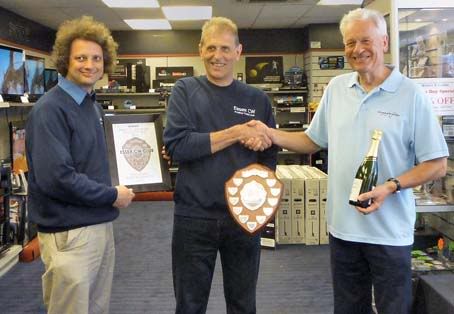 As always a number of the manufacturers were on hand to answer customers questions and introduce their products. Here they all are together from left to right; Andre Ravary & Ailsa Turbett from Yaesu, John Turner from Icom, David Wilkins from Kenwood and at the front Graham Somerville from bhi.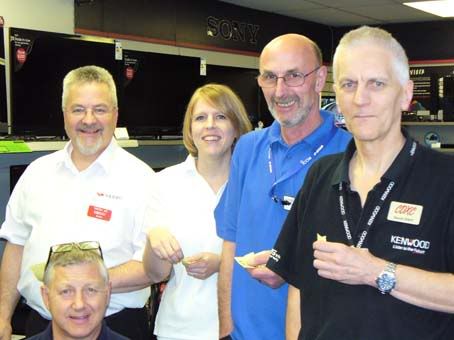 The Showroom was busy all morning with customers looking for bargains, several hundred customers came along and we had many nice comments as customers left with their purchases. We saw several young people visiting for the first time and hope they take up the hobby.