National Hamfest Report
October 14th, 2010
We attended the 2nd National Hamfest at the East of England Showground in Newark, Notts on 1st & 2nd October.
This was held in the George Stephenson Exhibition Hall (pic 1) where we had the largest stand. (pic 2)
We had a special display for AOR, WiNRADiO and Flex-Radio. (pic 3)
The European representative for Flex-Radio, Klaus Lohmann, visited the Show with his wife. He is pictured testing a new Quasheng TG-UV2 dual-band transceiver outside the Hall before visiting the RSGB GB4FUN display vehicle (pic 4) Next year Klaus will bring the Flex-Radio display stand to the 2012 event.
Another visitor from Germany was Morse key maker Bob Kent, G4POY, who now makes his famous keys in that country. He is pictured with his grandson at the Show (pic 5)
Jeff Stanton said that he and his staff were very pleased to see so many regular customers had made the journey to Newark despite the recession. And support from Icom, Kenwood, Yaesu and the RSGB was vital for the success of the event.
Pic1. The George Stephenson Hall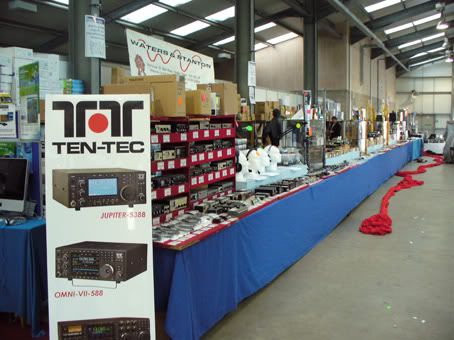 Pic2. The Huge W&S Stand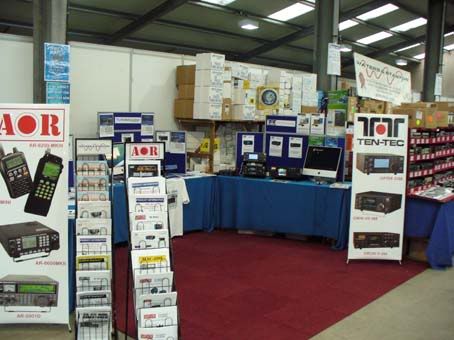 Pic3. Our AOR, Tentec & FlexRadio Display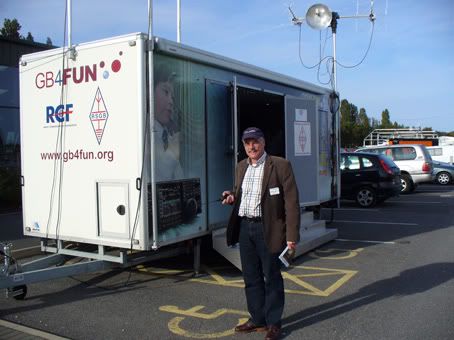 Pic4. FlexRadio's Klaus Lohmann testing a TG-UV2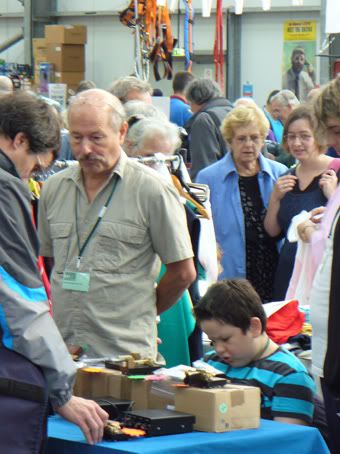 Pic5. Bob Kent, G4POY with his grandson
Tags:
AOR
,
flexradio
,
hamfest
,
Kent
,
Newark
,
Tentec
This entry was posted on Thursday, October 14th, 2010 at 7:58 am and is filed under
News
,
Rally / Event
. You can follow any responses to this entry through the
RSS 2.0
feed.You can skip to the end and leave a response. Pinging is currently not allowed.