W&S Xmas Open Day Update!
November 25th, 2009
New Addition: Murray and Clive from Chelmsford Club Training & Essex Repeater Group will be attending.
They'll be enrolling and answering any questions about the Licence Training Courses & The Essex Repeaters.
You can find the Chelmsford Amateur Radio Society website here: http://www.g0mwt.org.uk/#NextMeeting
Below is the flyer for our Grand Christmas Open Day…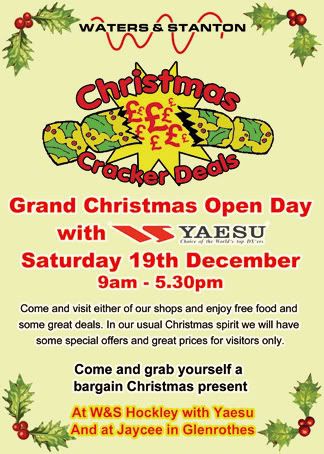 Tags:
bargains
,
Christmas
,
open day
This entry was posted on Wednesday, November 25th, 2009 at 2:05 pm and is filed under
Rally / Event
. You can follow any responses to this entry through the
RSS 2.0
feed.You can skip to the end and leave a response. Pinging is currently not allowed.